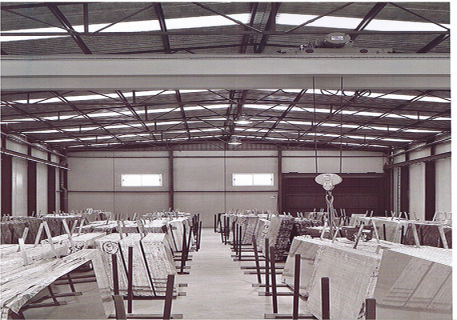 Gescomarmol is a company that knows to manage the resources suitably, taking advantages of its knowledge and marble sector experience, to commercialize in different countries trom the world: marble, granite, slate, limestone and any natural stone. Gescomarmol collaborate with the main producing marble companies, stones and granite, to give answer to the demand by request of different professionals such as architects, master builders, builders, etc… Our presence in the public buiding work is a fact that states our trajectory in the institucional sector.

Our commercial network and system of selection allow us to commercialize products of a great quality coming from europe, america, africa and asia and manly of countries with great tradition in marble like Spain, Italy, Brazil, Turkey, etc…

Each one of our commercial answers is perfectly studied to the characteristics of the demand, and we always analyze different proposals to each working obtaining therefore the best result for the client. We have all the existing finished formats in the market, as well as the possibility of making any type of work arrriving at almost artistic limits.

The market responds to new exigencies, rendering a greater attention to the design and equipment. From Gescomarmol we offer a new interpretation for the architecture and design of the marble responding to the new aesthetic and innovation criteria, as well as functional and quality. All our knowledge is based on a main axis; to guarantee to the client the commercialization of the best marble fot the creation and integration in the decoration of any space